I am a soap snob.  I fully admit that since I started making my own soap years ago that I do not like commercially manufactured soap.  It is crap that screws up your skin.  Just take a look at the ingredients that come with a bar of soap.
According to the FDA:
Today there are very few true soaps in the traditional sense on the market. You might recognize these soaps as products marketed with characteristics such as "pure." "True" soaps are regulated by the Consumer Product Safety Commission, not FDA, and do not require ingredient labeling.
Most body cleansers on the market today are actually synthetic detergent products and come under the jurisdiction of FDA. These detergent cleansers are popular because they make suds easily in water and don't form gummy deposits. Some of these detergent products are actually marketed as "soap" but are not true soap in the common and legal definition of the word.
If a cosmetic claim is made on the label of a "true" soap or cleanser, such as moisturizing or deodorizing, the product must meet all FDA requirements for a cosmetic, and the label must list all ingredients. If a drug claim is made on a cleanser or soap, such as antibacterial, antiperspirant, or anti acne, the product is a drug, and the label must list all active ingredients, as is required for all drug products.
So what you are lathering your body with every morning is a detergent.  Similar to what is used to degrease machines.  Sorry about your luck.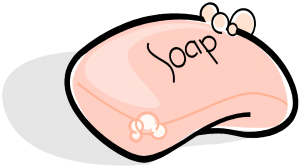 My soap has only a few ingredients in it….olive oil, coconut oil, hemp milk or beer, and lye, and an essential oil for fragrance.  That is it.  Nothing more.  You don't need any of that other bullshit that "soap" (read detergent) manufacturers put into their product.  Real soap will not dry out your skin so that you need to have moisturizers added into it.  Real soap isn't always pretty…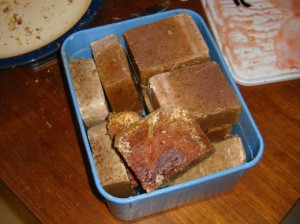 But it is amazing.  When I was at the shore this last summer I ran out of soap and had to buy a detergent bar.  Even though it was labeled as "Natural" and cost me close to an arm and a leg it messed with my skin and made shaving my head a nightmare.  The damn stuff wore down the blades of my razor.
Why am I talking about this?  the other night a friend I was talking with told me that she had given her son a bar of my soap, and immediately after I got a text from her son thanking me for the "Fight Club" soap.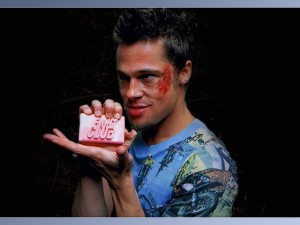 For those of you not in the know….the soap in "Fight Club" was made using the fat from liposuction patients as the fat source.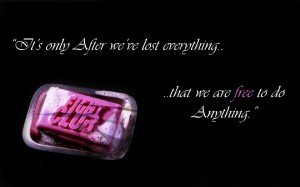 The blood in the fat gave the soap its pink coloring.  I have never used the fat from humans to make my fat…..though….hmmmm…..
You need to try real soap at some time.  You deserve to do this for yourself.  It isn't cheap…a typical bar is going to cost you around $4-$5…but it is well worth it in the long run.
I really would like to know what you think….drop me a note in the comment section…